The holiday season is perfect for showing off your home's festive decorations. Christmas lights are a popular way to bring extra cheer and sparkle to your house, but selecting the right supplies can be daunting. Whether you want subtle, classic designs or bright and eye-catching displays, there are plenty of options for every budget. You can find the perfect Christmas light supplies for your home this season with just a little research.
There are several factors to consider when it comes to finding Christmas lights that fit your style and budget. For example, if you'd like a more subdued look for your outdoor display, consider using strings of icicle lights or net lights instead of large statement pieces like inflatables or spotlights.
Uses Outside:
Christmas lights are one of the most beloved holiday decorations. They bring a sparkle of cheer to any home and are also incredibly versatile. While there are many ways to use Christmas lights inside your home, don't forget the uses for them outside! From traditional displays to unique ideas, there are plenty of creative possibilities for outdoor Christmas lights that will make your home pop.
Uses Inside:
Christmas lights are a great way to add festive cheer and personalize your home. Whether you're looking for a subtle presentation or something more eye-catching, there are plenty of creative ways to use Christmas lights inside. From creating an LED mural to wrapping them around furniture, here are some of the best ideas for using Christmas lights inside your home.
LED lights make it easier to design a light show in any room. Create a colorful mural by sticking small LED lights in patterns on the wall. Or wrap long strings of multi-colored bulbs around furniture pieces like chairs or headboards for an extra pop of color. If you'd rather keep things low-key, try placing white or clear string lighting along shelves and mantles for a soft ambiance that still adds sparkle and style to the room.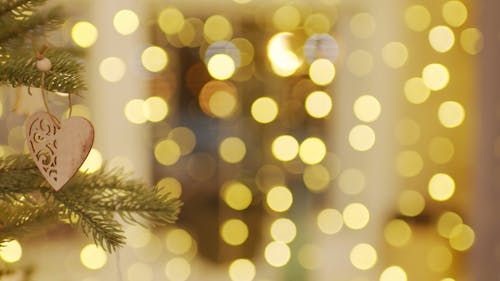 Types of Lights:
Are you looking to find the best ways to use Christmas lights? Lights make the holiday season even brighter and more festive. Many types of lights are available, each with different features, functions, and colors. Knowing which style best fits your needs can help narrow down your selection process.
From traditional incandescent bulbs to energy-efficient LED lamps, there are various lighting options available when decorating for Christmas. Incandescent bulbs feature a classic style that makes them popular among those who want an old-fashioned look. LEDs offer crisp colors in a wide range of hues and shades, making them perfect for accenting any space or area. String lights provide a warm glow that creates an inviting atmosphere indoors or out and can be used anywhere from porches to trees.
Conclusion:
Christmas lights are a staple of the holiday season, and it isn't easy to know what supplies you need to do the job. Fortunately, there are a few tips that can help simplify the process. In conclusion, having the right Christmas light supplies is key to creating a fantastic holiday display. To ensure success, purchase enough lights for your desired look; outdoor-rated bulbs if using outdoors; extra bulbs in case of breakage; timer controllers for easy programming; extension cords to connect multiple sets; stakes/clips to secure strings in place; and ladders or tools for reaching higher spaces. With these items in hand, you'll have everything necessary to make your Christmas lights sparkle this season!